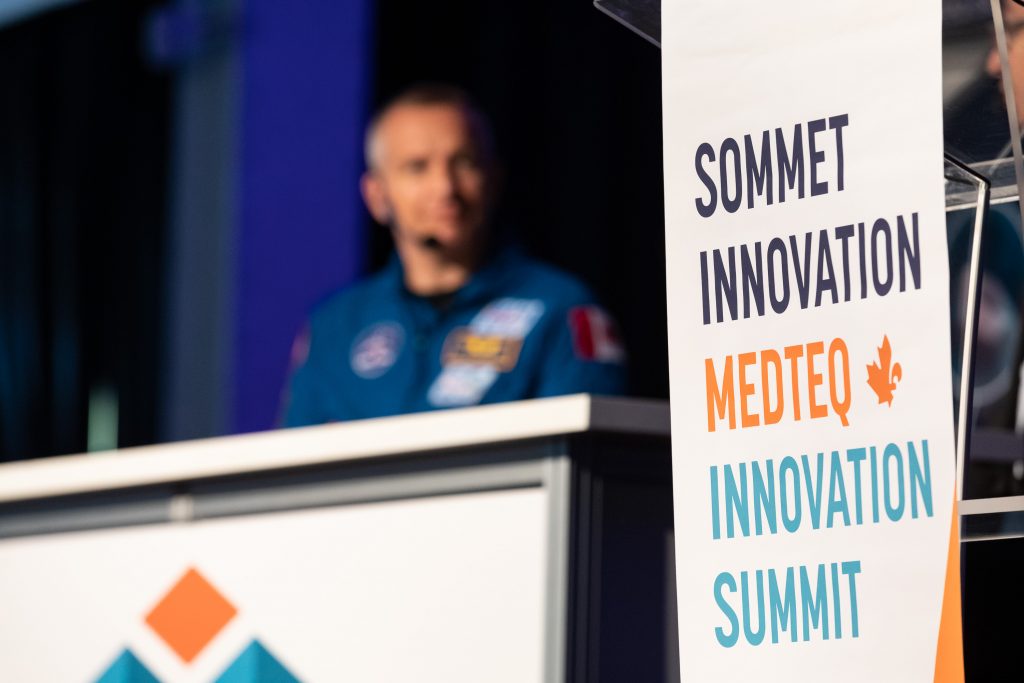 What is the MEDTEQ+ Innovation Summit?
The MEDTEQ+ Innovation Summit is back for another edition, to be held on February 6, 2024, in Montreal!
Organized by MEDTEQ+, the pan-Canadian consortium for industrial research and innovation in healthcare technologies, the Innovation Summit boasts eight successful editions. By providing a collaborative framework, we aim to create new value propositions and accelerate innovation to deliver better healthcare to the people of Quebec and Canada. This unique event also provides an opportunity to imagine and discover the latest innovations and technologies in the healthcare sector. Its aim is to foster collaboration between the various players in the ecosystem, to exchange ideas and present advances in medical technologies, and to discuss the latest trends and challenges.
what does the 2024 summit edition hold for you?
Under the theme The Universe of Healthcare Possibilities, come and imagine and discover the latest innovations and technologies in the medical and healthcare technology sector at this international summit bringing together all the key players in the ecosystem.
A rich program featuring major industry players, renowned experts and dynamic exchanges awaits you. This initiative is also committed to promoting Quebec and Canadian leadership in the healthcare technology sector.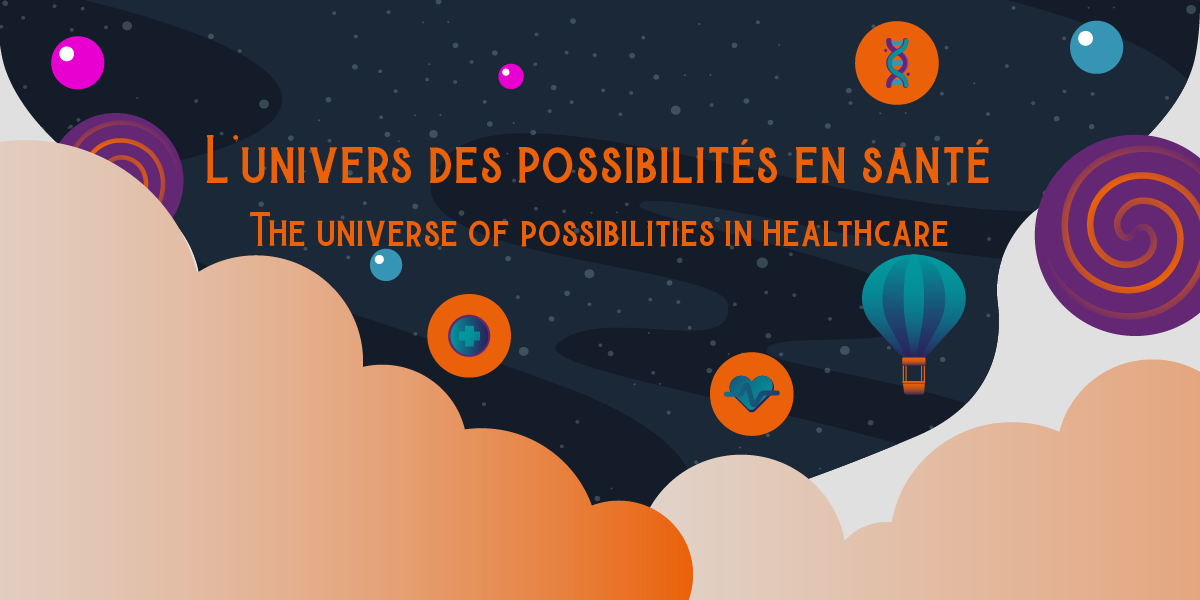 Internationally renowned speakers.
Participants from the medtech community in Quebec, Canada and abroad.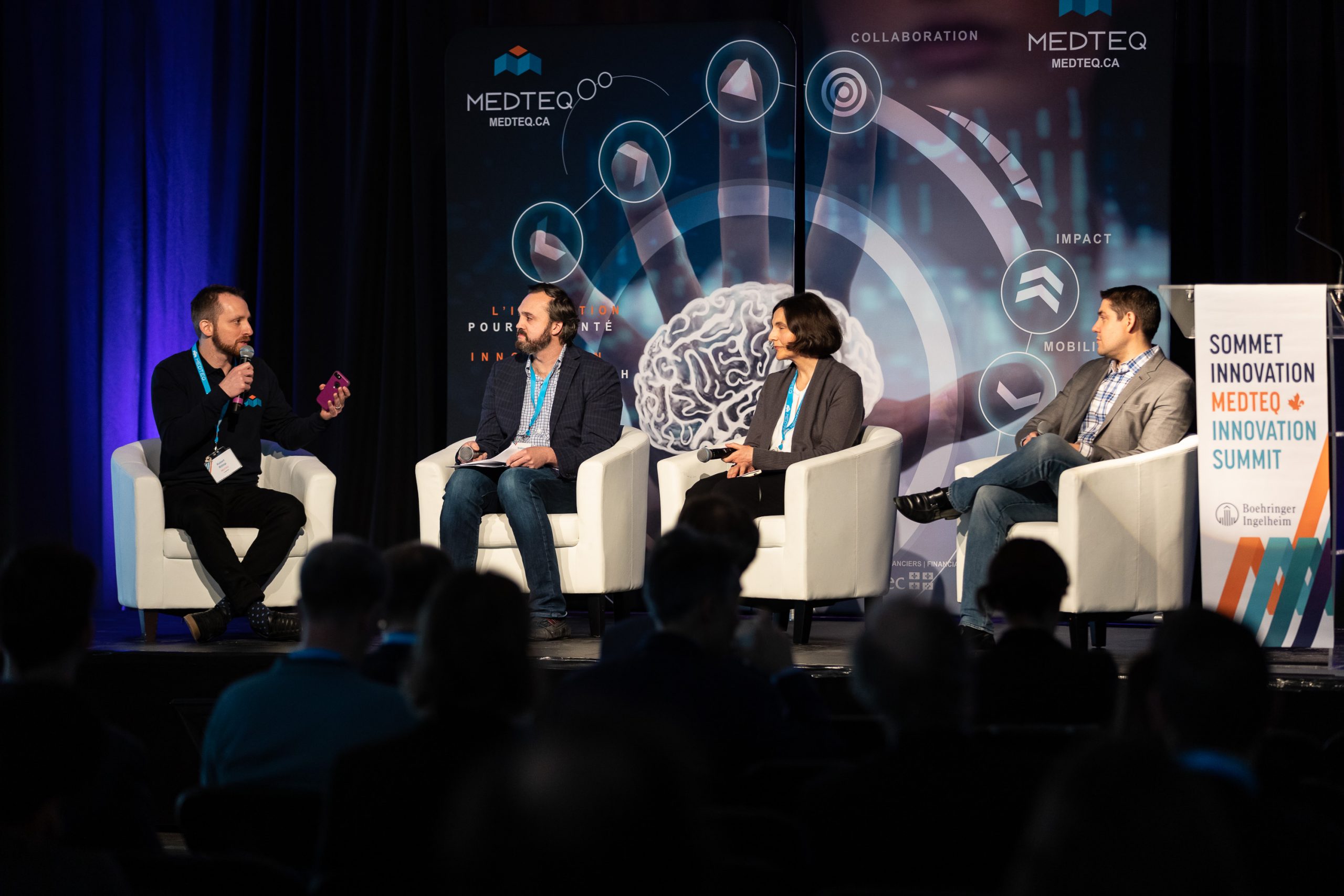 For 8 years, the MEDTEQ+ Innovation Summit has been a meeting point for all players in the medtech and healthcare industries wishing to get to know future partners with whom to create collaborative projects. In 2020, there were over 69 one-to-one meetings at the MEDTEQ Innovation Summit, 928 private messages sent and received via the event app, and 3,370 profiles viewed. After a short pandemic hiatus, the event is back to once again stimulate creativity and innovation among our companies, support healthcare-related issues and continue to support the entire ecosystem: healthcare professionals, researchers, academics and the general public. Together, we can find solutions to improve the quality of care and well-being for all.
Benefits for all players in the ecosystem